Often with the hustle and bustle of everyday activities, we lose sight of the important things in life. With Thanksgiving around the corner, this is the perfect opportunity to celebrate the things and people who are so important to us. Students school-wide are learning the importance of gratitude; a lesson that will be carried far beyond the walls of Cox.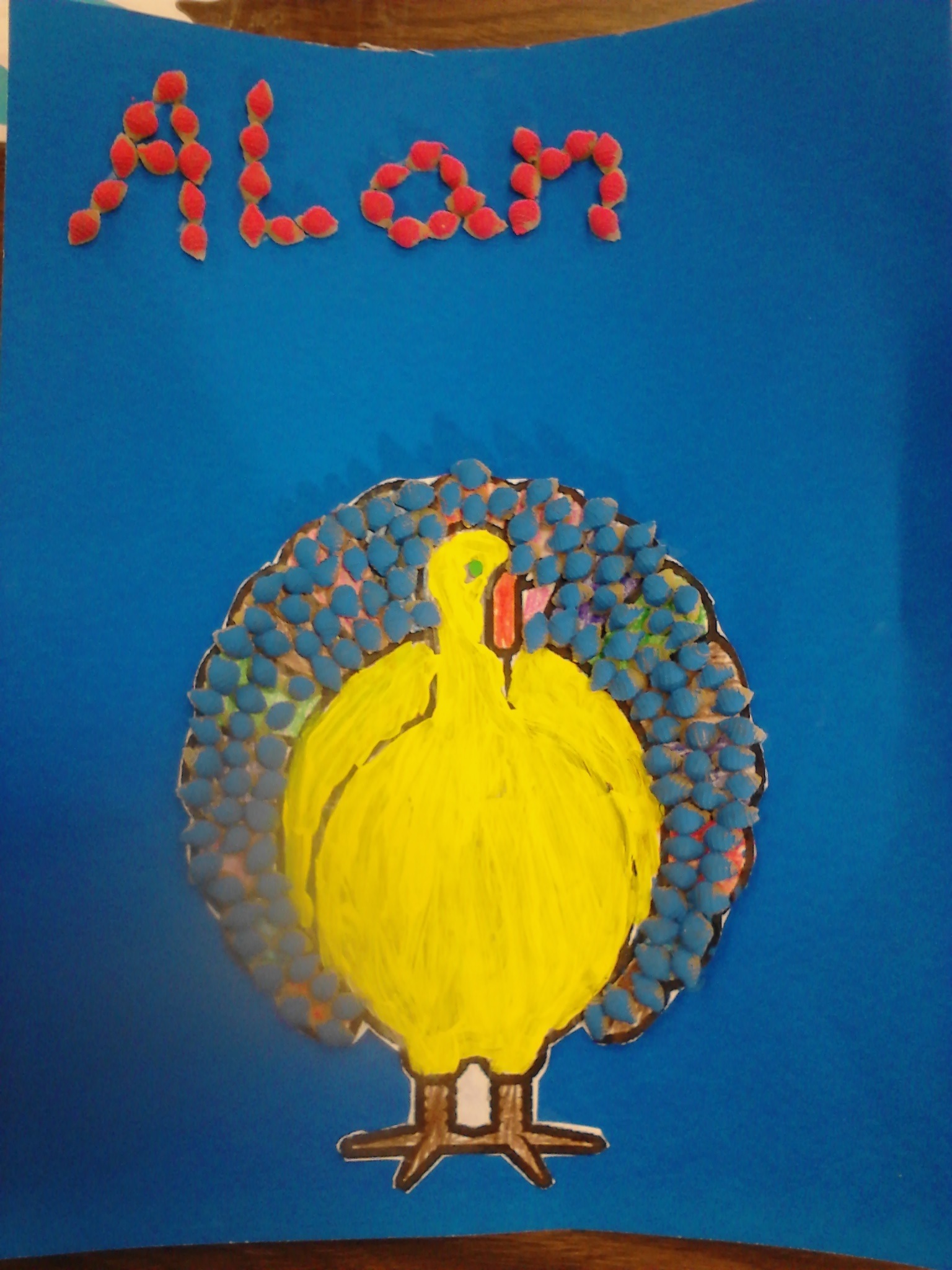 Our kindergarten classes are learning more about the history and traditions common to Thanksgiving. Students are reading books about turkeys as well as creating their own turkeys with items found at home. Check out Alan's beautiful turkey made from painted pasta! (Right)
They also authored their own Thanksgiving books describing the traditions and events that remind them of the holiday season. (Below)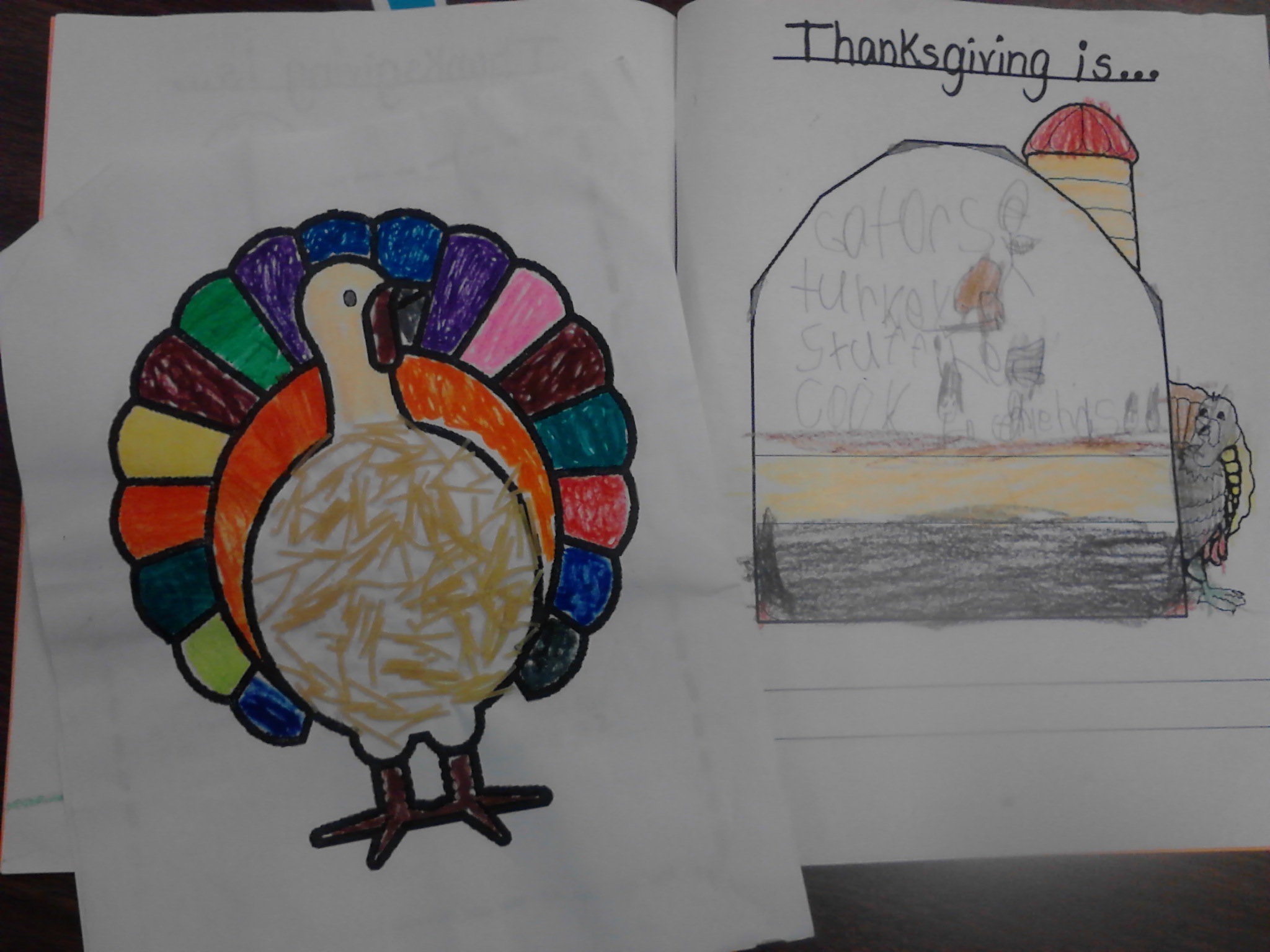 This student loves the Gators, turkey, stuff, and cooking!
Students in our intermediate sewing club hosted an old-fashioned quilting bee. Each student created their own quilt block depicting the things they are most thankful for. (Below) Going clockwise from top left students were thankful for 'my mom,' 'Thanksgiving,' 'Christmas,' and, 'everyone in the world.'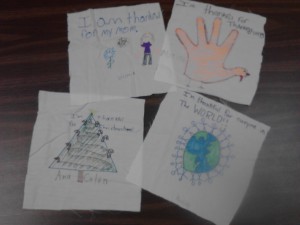 Through the guidance of our BCE student, Miguel Velasquez, the entire school assisted with our thankful bulletin board right outside our front office. Each class did an awesome job, we had more blessings than we could photograph!
As teachers it's one of our greatest hopes that students take the lessons at school with them into their everyday lives. There's nothing better than coming in to find a spontaneous, handwritten note on a teacher's desk. We are thankful for students who are thankful!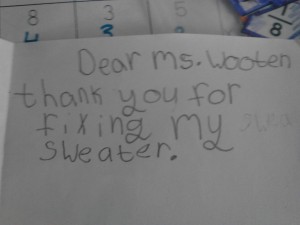 From the entire staff here at Cox, have a safe and happy Thanksgiving!